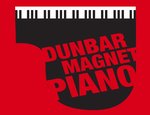 Contact: Ben Mayfield
Mrs. Portis
This class is designed to introduce students to the piano and to basic music theory. Students who are signed up for Piano 2 or Piano 3 will have a basic theory review and higher level books that will advance their skills.
In this class the student will learn proper piano technique, learn the history of the piano, gain a basic knowledge of music theory, and have the opportunity to play an instrument that provides learning and performance opportunities.
If you have any questions feel free to email me at bmayfield@mcpss.com or call the school at 221-2160.